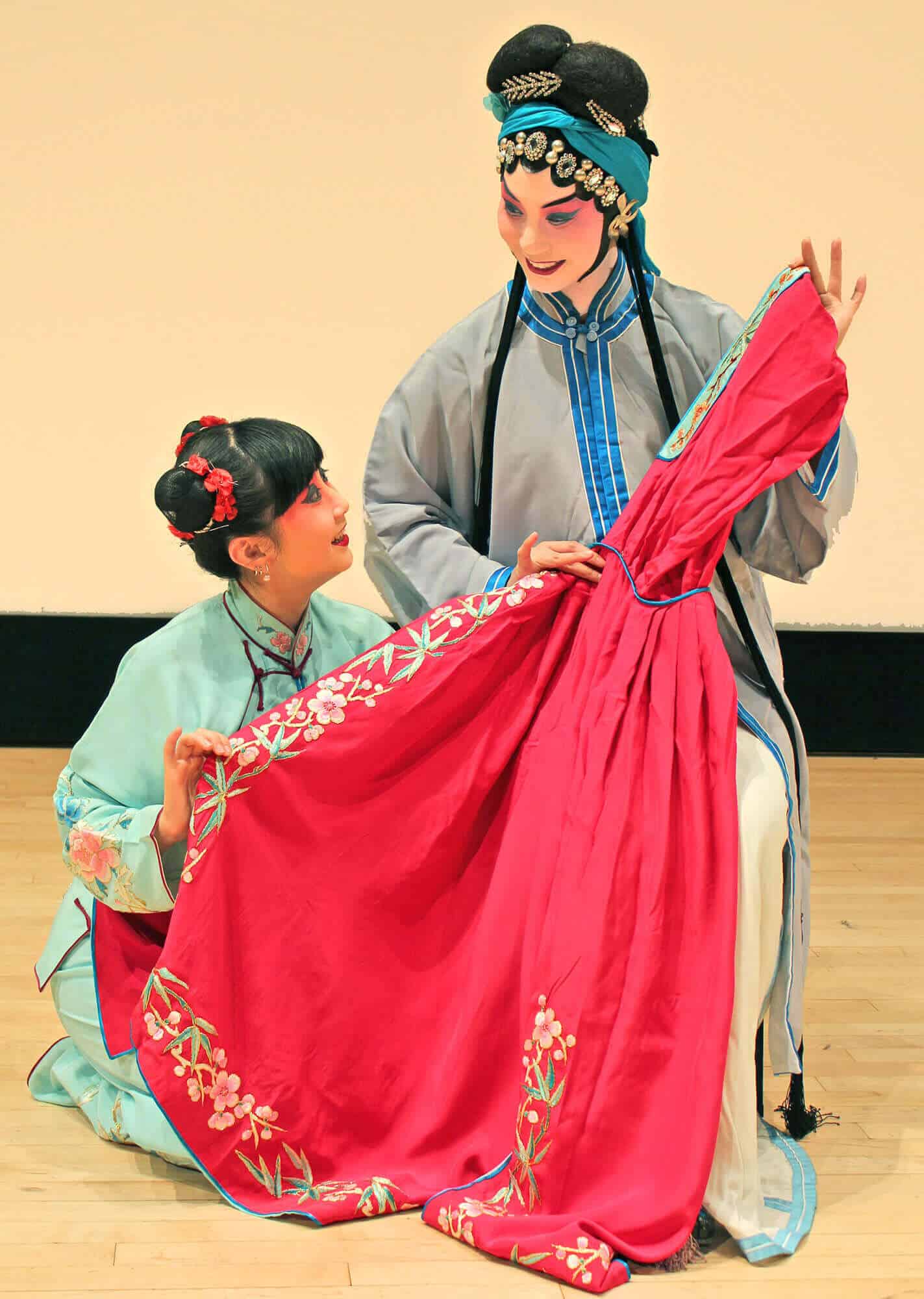 To preserve and promote the traditional Chinese performing arts (including opera, shadow theatre, puppetry, dance and music).
To create new performance works that bridge Eastern and Western aesthetics and forms.
To foster understanding and appreciation of Chinese culture in audiences, artists, students, scholars and educators around the globe.
Chinese Theatre Works (CTW) was created in 2001 out of the merger of two non-profit institutions with long histories of bringing traditional and innovative, contemporary Chinese performing arts to local New York City, national and international audiences—The Gold Mountain Institute for Traditional Shadow Theater (GMI) and Chinese Theatre Workshop.
Jo Humphrey established GMI in 1975 to bring traditional Chinese shadow theater to U.S. audiences. Ms Humphrey created duplicates of shadow figures from the collection of the American Museum of Natural History, and developed a repertoire of adaptations of Chinese literary classics and folk tales. That project became the Yueh Lung Shadow Theatre whose scholarly mission grew into that of GMI. In 1995 GMI was the recipient of a collection of several hundred antique shadow figures from the Pauline Benton collection and the Red Gate Theater archives.
Kuang-Yu Fong founded Chinese Theatre Workshop in 1990 to support her work of bringing together Chinese and Western performance styles and techniques. The company provided educational programming and informative lecture/performances in English, and also produced both traditional and original shows on Chinese cultural themes. Its original productions mixed Chinese Opera and shadow puppetry with modern dance, downtown performance art, European folk tales, toy theater, and object theater, drawing on Chinese folk tales and literary classics as well as aspects of the contemporary Chinese experience from slowly changing gender roles to immigration to the U.S.
In 1998, Ms Fong, who had previously been a performer and teaching artist with Gold Mountain Institute, became Executive Director of that company. Three years later, she merged GMI with Chinese Theatre Workshop to create Chinese Theatre Works. Since 2001, Ms. Fong and Stephen Kaplin have served as CTW's Co-artistic Directors, carrying on both its predecessors' missions, as well as their commitments to education as a key component. Chinese Theatre Works' programs cut across ethnic and cultural boundaries, and aim at sparking interest in Chinese cultural traditions among the wider public as well as in Chinese Americans who have not had access to this part of their heritage.
Chinese Theatre Works has won the highest honor in U.S. puppetry, a Citation of Excellence from UNIMA-USA, for their show Toy Theater Peony Pavilion. The company has also been featured at many festivals and conferences across the world- the Puppeteers of America's National Festival; Puppet Power in Calgary, Canada; the DALA Festival (Seoul, South Korea); Taipei Children's Theater Association's Festival (Taiwan); and the Puppeteers of America's Northeast Regional Festival. The Seattle International Children's Theatre Festival, The First International Tanghan Shadow Festival and The Shanghai First International Puppet Festival